Welcome to the home page for the Fort Wayne Inventors Club website. We are a group for people who are interested in invention. We learn from one another, share intellectually stimulating knowledge, and help members avoid pitfalls. All we ask is that you bring a curious mind, a desire to learn, and a willingness to help your fellow inventors.
Meetings
We hold our meetings in the Academic Center building at the Center for Creative Collaboration (C3) at Indiana Tech. It is an exceptional collaboration space. The C3 was recently established and it is a new and innovative concept to support entrepreneurship and local businesses. We appreciate Indiana Tech's support of our club with this superb facility.
A FortWayneSpeaks.com podcast (#122) of an interview with one of the club founders, Dave Gross, is below. The interview was conducted after the March 8, 2014 club meeting and posted to the FortWayneSpeaks.com website on March 10, 2014. (Note: The meeting location, date, and time mentioned in the podcast has changed.)
Meetup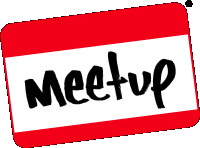 We have established the Fort Wayne Inventors Club as a Meetup. Announcements about meetings and activities are made through the Meetup. Additionally, all emails are sent to members through the Meetup email tool. Anyone wishing to be kept informed via email must join the Meetup in order to receive these emails. To join, go to the Fort Wayne Inventors Club Meetup. Once on the website, establish a profile and and join the "Fort Wayne Inventors Club" Meetup. It is free to join the Meetup.