At our February meeting, two entrepreneurs from NIIC's Student Venture Lab, Scott BonAmi and Graham Bredemeyer of Roaring Mouse Innovation, presented their concept for a new online venture that would connect people who have interesting problems (i.e. ideas for a new product)  to solve with inventors and others who could help build a solution.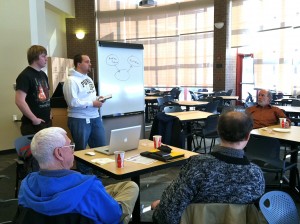 Of course, Dave brought pizza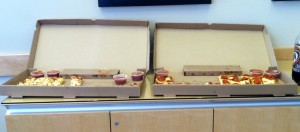 Here are some more pics of the meeting.