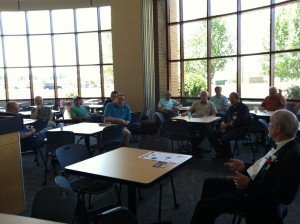 A good mix of veteran attendees and new folks here today.  Not everyone got the memo that we were supposed to wear formalwear today.  Actually, Dr. Dave has an event to DJ later this afternoon.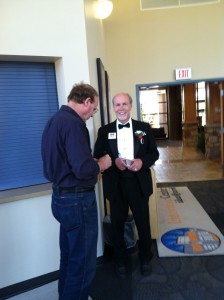 Also in the photo above is Greg Jacobs, President of TekVenture.  He brought us information about all of the upcoming events this summer at the TekVenture Maker Station downtown at the Allen County Public Library – and the 2nd Annual Fort Wayne Regional Maker Faire coming to Headwaters Park October 6 and 7.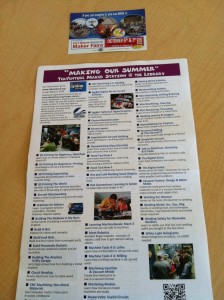 Finally, the Fort Wayne Inventors Club would like to thank the Northeast Indiana Innovation Center for hosting us for the past five years.  Thanks, NIIC!
Please note – we will be moving to a new location starting next month.  Stayed tuned for news about where we will be.