We had a pretty good group at NIIC last Saturday.
It's all about good people and good conversation, but the pizza and pop doesn't hurt
We spent a fair amount of time discussing the work of a newly-attending inventor, Dar.  You can tell she has been bitten by the same invention bug as the rest of us, because she came prepared to talk about three inventions she is working on (one is simply not enough).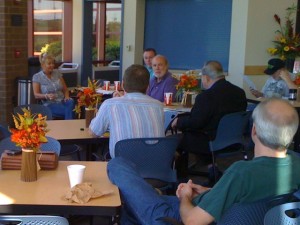 Dar (on the left) discussing one of her inventions
She came to hear some advice, and as usual, the group gave Dar a complete boot camp in an hour and a half regarding ways she can carry her inventions forward.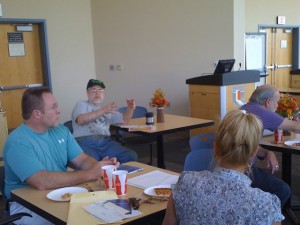 Ray explains the finer points of something or other
Come join us in November and be apart of the fun!