So, the Fort Wayne Inventors Club has settled in at our new meeting location, the Allen County Public Library.  Outside of location, little has changed.
We still eat pizza (thank you Pizza Hut East State).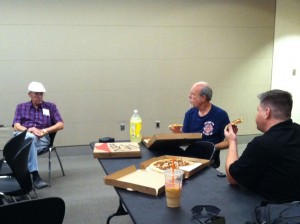 We still attract a diverse crowd to discuss some incredible new inventions.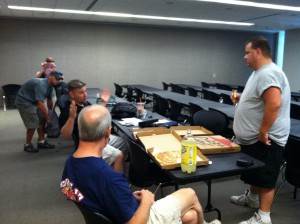 Maybe we'll see you next month – we do have plenty of room!